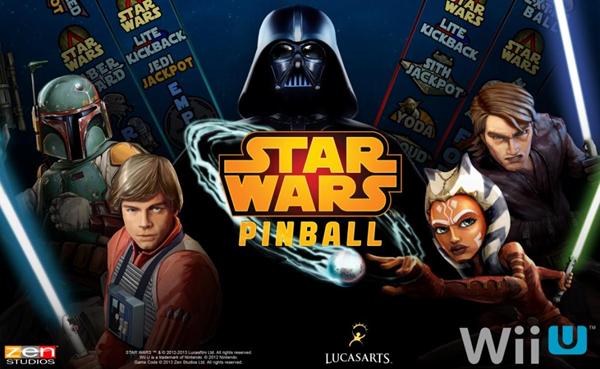 After making its rounds, such as the PSN back in May, Star Wars Pinball will be making the jump to hyperspace to the Wii U eShop soon. Finally, Zen Studios' latest pinball experience will be available for Nintendo's latest and will also be offering additional features utilizing the Wii U GamePad.
From letting players switch the display between the TV and GamePad, to the GamePad offering extra controls and information when in TV mode, Star Wars Pinball for the Wii U allows for a unique experience unavailable on the other consoles. Additional, players must choose between the Galactic Empire and Rebel Alliance to dynamically compete with the opposing side in high scores and rise through the ranks with XP, plus how the sides impact each other will reflect on the user interface.
Star Wars Pinball will be available for $9.99 (€9.99) in the Wii U eShop on July 11th, 2013. Those wanting to know more about how the game plays before it makes it to the Wii U can check out Capsule Computer's own Star Wars Pinball Review.