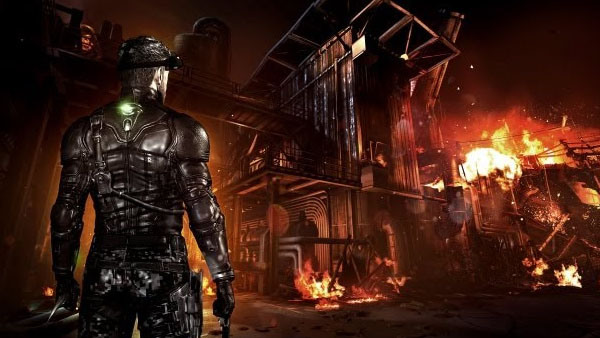 Ubisoft have released an E3 2013 trailer for the upcoming, next instalment in the Tom Clancy's Splinter Cell game series, Splinter Cell: Blacklist.
The trailer – titled 'The Blacklist Begins' – can be viewed embedded at the bottom of this article. We now know that group of terrorists behind the ultimatum known as the Blacklist are called The Engineers. And "in the biggest splinter cell yet", who does the President call upon to deal with these enemies? Why Sam Fisher, of course. We also see a glimpse of co-op action, which has been showcased with a larger focus in an earlier trailer.
Splinter Cell: Blacklist is coming out August 22nd 2013 for the PS3, Xbox 360 and PC, Down Under. You can pre-order the game right now for exclusive bonus content.