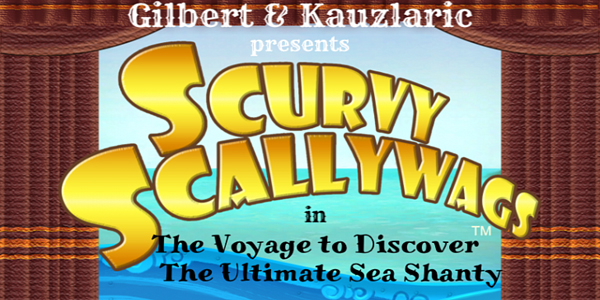 Ahoy Mateys! Beep Games have unfurled the sails, pulled up anchor, fed their parrots and set sail in search of gold and treasures untold. That's right, the anticipated Scurvy Scallywags in the Voyage to Discover the Ultimate Sea Shanty,  has plundered and pilfered its way into the iOS App Store.
Scurvy Scallywags is the brain child of Ron Gilbert (the famed creator of the Monkey Island series), and Clayton Kauzlaric (who worked on the enormously funny RPG DeathSpank). The game is a three-in-one, a match-3 puzzler, RPG and Broadway musical all wrapped up together under the banner of the Jolly Rodger. You play as a pirate through a series of match-3 puzzles. As you play through these puzzles, you unlock more loot, quest items and more. There are enemies who want you dead, so you have to use the game board to your advantage in order to send them off the plank.The game has you traipsing across 16 different lands in search of the Ultimate Sea Shanty! I guess there is an even better shanty than Dead Man's Chest!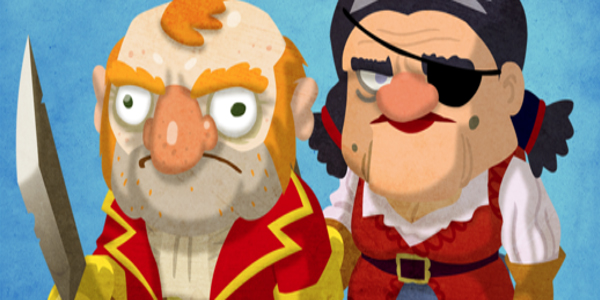 Through your adventures you can dress your pirate in a variety of different outfits and equip them with weapons that unlock special abilities for use in combat. Also, for you achievement-hunters out there, GameCenter is fully supported on this title, with 50 achievements to unlock.
 Scurvy Scallywags is available now on the App Store for $0.99, and you can purchase it by clicking here. We will have a full review in the coming days so be sure to stay tuned to Capsule Computers for our thoughts.