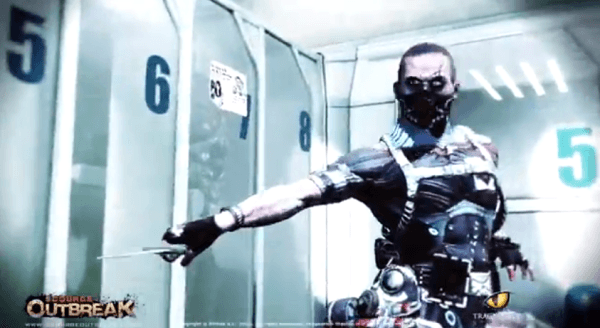 Scourge: Outbreak, the upcoming third-person shooter from Tragnarion Studios, has released its newest video focusing on a member of the squad. It features Ramiro "Shade" Cortez – an Argentinian hit-man with a dark past.
It's rumored that Shade's kidnapped sister may still be alive and under Nogari control. Unconcerned about payment when joining Echo Squad, his only directive is to destroy the Nogari Corporation. He intends to take no prisoners, but leave plenty of corpses.
Because Shade is unwilling to divulge information, its unknown where he trained. He's proven himself a worthy asset many times over. He has unmatched accuracy, a Static Shield ability, and a Dynamic Shockwave ability perfect for intercepting enemies before they get too close.
Key features of Scourge: Outbreak include:
Up to 4-Player Co-op Campaign with 6+ hours of gameplay
4 Playable Characters, each with different weapon handling stats and a distinct combination of Special Abilities
Unique character-specific flashbacks that reveal critical past events, and shed a new light on the game's story
XP system to track your experience and unlock powerful gameplay rewards in Campaign AND Multiplayer
Squad AI for groups with less than 4 Players
Quick-Order-System (QOS) for rapid deployment of squad-members
9 Weapons, plus multiple variants of each to suit your style of play
Up to 8 Players in Deathmatch, Team Deathmatch and Capture-The-Flag multiplayer Versus modes in 5 action-packed maps!
Leaderboards for competing with friends and other Players around the world!
Challenging Achievements to unlock
Scourge: Outbreak will be coming to Xbox Live on July 3 for 800 Microsoft Points. For more information, you can check out the official website here as well as the trailer video below this article.