Listen up Saints Row fans, Deep Silver has announced the massive collector's edition of Saints Row IV, or rather the Super Dangerous Wub Wub Edition.
And in Saints style – it does not disappoint.
Included in the Super Dangerous Wub Wub edition is your very own real life 12 inch Dubstep gun, taken straight out of the game itself the high quality replica plays filthy bass tunes and a laser sight.
But that's not all, the collector's edition also includes an 8 inch Johnny Gat Memorial Statue and your own pocket-sized Dubstep Doomsday Button.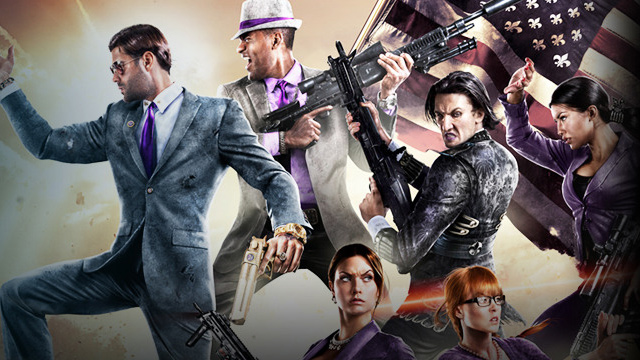 The Saints Row IV Collector's Edition: the Super Dangerous Wub Wub Edition also includes all in-game bonuses included from the Commander in Chief pre-order bonus, such as the Screaming Eagle VTOL that fires rockets out of its talons, a limited-edition American-iconic 'Uncle Sam' uniform, and the epic and patriotic 'Merica gun.
Saints Row IV elevates the series to new super powered heights, as Third Street Saints and President of the free world fight off an alien invasion. And it's up to you and your gang to save the world.
The Super Dangerous Wub Wub Edition of Saints Row IV will set you back $99.99 and is now available for preorder, but only as long as supplies last.
Saints Row IV will be released on August 20 for Xbox 360, PS3, and PC.