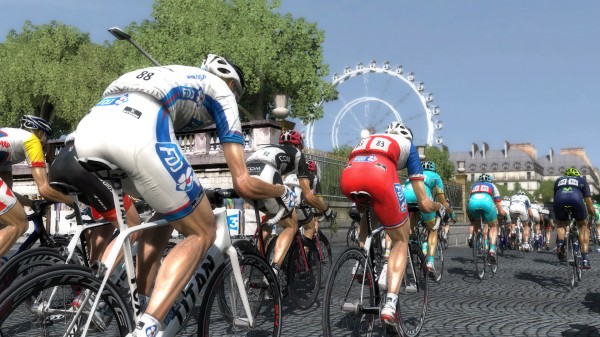 With the Tour de France just around the corner to begin on June 29th, now is the perfect time for developer Cyanide Studio and publisher Focus Home Interactive to release their annual Pro Cycling Manager. This year's game, Pro Cycling Manager 2013 – Tour de France 100th Edition, pays homage to the famed race as it celebrates its 100th running since it began 110 years ago.
In addition to Pro Cycling Manager 2013 releasing onto PC today, the console version, Tour de France 100th Edition, is also releasing today for Xbox 360 and PS3 at European retail stores and download for PSN around the world (US PSN on July 2nd). A launch trailer has also been released to show off the cyclists in action at several of the different locations during the Tour de France, such as the Alpes d'Huez and Champs-Elysées at night.
Players can watch it for themselves by checking out the launch trailer embedded below or find more information from the official website that launched last month. Those wanting to check out the console version can find it at Europe retailers, while those wanting to play the PC version can also find it download it from the Official Site or Steam.