G5 Entertainment has revealed that they will be releasing Pilot Brothers 2 on iOS. The game is a sequel to Pilot Brothers and players will once again join Brother Chief and Brother Colleague on another puzzle adventure. Master a variety of settings, play fast-paced mini-games and enjoy the story and characters.
The Pilot Brothers' cat Arsenic has been kidnapped by Experimental Chef Sumo! Now the famed duo must track down Arsenic before he's served with French fries.  Per usual, this madcap detective adventure won't be without its twists and turns, as the brothers must start by constructing a composite of the catnapper's face with the help of a witness.  Before long they'll be slipping past ticket collectors at the railway station, driving a railroad handcar and chasing a train carrying Sumo and Arsenic . Help the Pilot Brothers cross the river – without a bridge – and solve numerous challenging puzzles to save Arsenic in this heart-pounding quest!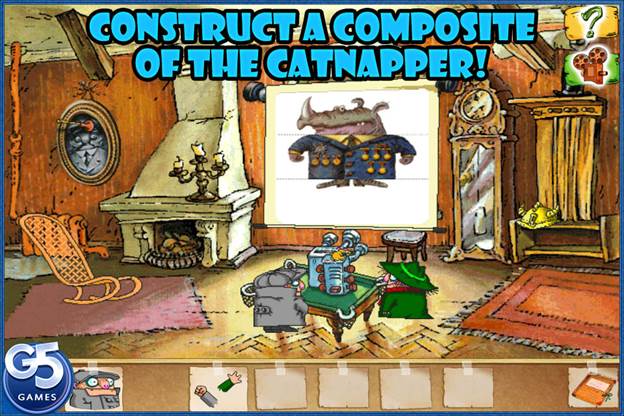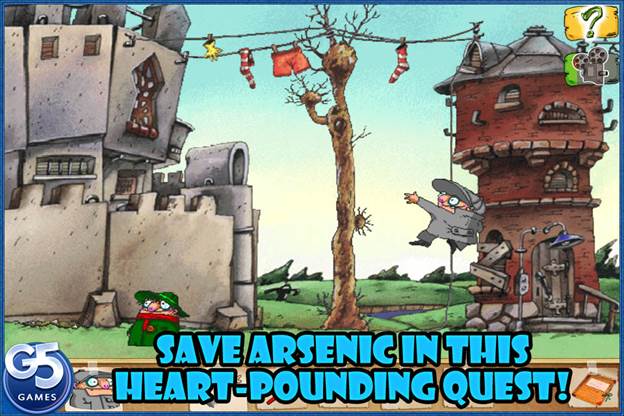 Pilot Brothers 2 hits the App Store June 19th. Until then enjoy the screenshots and keep an eye out, Arsenic needs saving and you might just find him…Probably be easier if you play Pilot Brothers 2. Remember, June 19th.