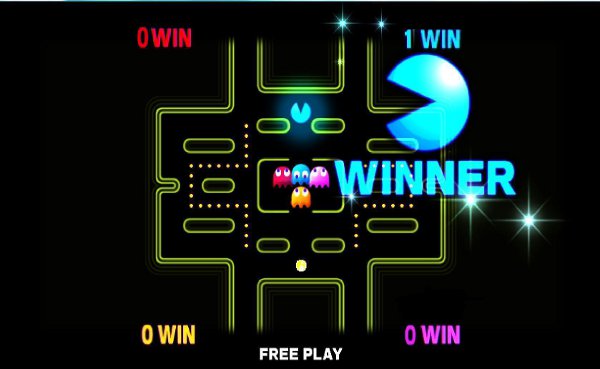 Namco Bandai is bring PAC-MAN back again this time collecting all the incarnations from the very first game to the newest like PAC-MAN Battle Royale. This new collection will be titled PAC-MAN Museum and players wanting to relive the old days or check out the new will be able to find on Xbox 360, PlayStation 3, Wii U, Nintendo 3DS, and PC.
PAC-MAN Museum will be releasing digitally in the summer down under for both Europe and Australasia. This will mark the first time the multiplayer PAC-MAN Battle Royale will be available on consoles and PC, so that up to four players can face off to eat ghosts, pellets, and each other.
The collection will also be including PAC-MAN Championship Edition, for all versions of the game except Xbox 360 and PlayStation 3 as it was previously released as PAC-MAN Championship Edition DX. Though to make up for its exclusion, that game will be receiving a free update as PAC-MAN Championship Edition DX+ to add improved leaderboards, achievements, medals, and DLC mazes this winter.
Last but not least PAC-MAN was revealed to becoming back in an all new game in PAC-MAN and the Ghostly Adventures, based off the new TV series. The game will be coming to Xbox 360, PS3, Wii U, PC, and side-scrolling version for 3DS.