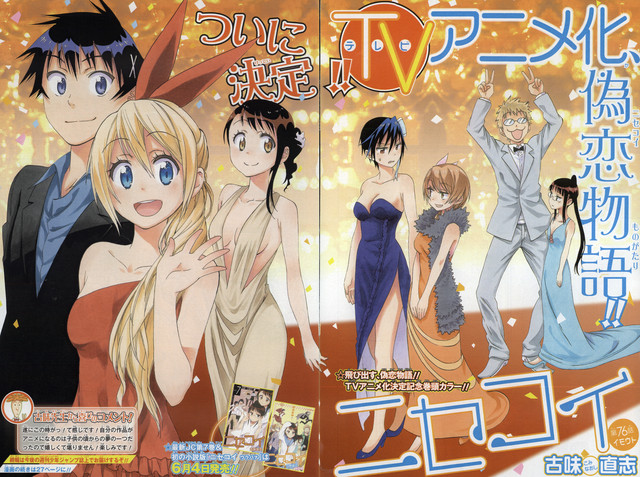 A brand new visual art for the Nisekoi anime has been revealed through Weekly Shonen Jump magazine. The visual which can be seen above showcases the series cast as they are set to appear in the anime series.
The character designs look very close to the manga source material which is of course a great thing for manga fans hoping for a faithful adaptation. All signs point to Nisekoi doing its manga material justice.
As of posting it is currently unknown what studio is set to produce the anime series. More details are sure to come in the following weeks from Weekly Shonen Jump magazine, so please stay tuned for any further updates on the Nisekoi anime series.
Source: Shrani