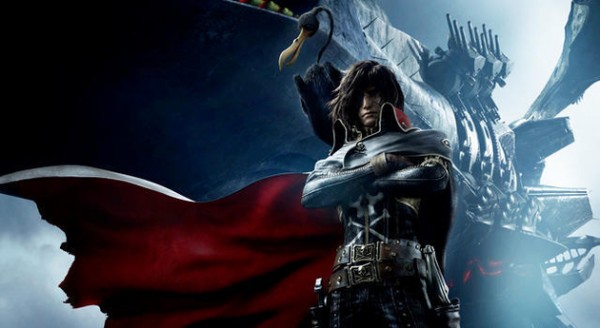 Toei Animation have released yet another trailer for the upcoming Space Pirate Captain Harlock film. The latest trailer showcases more of the film than any before it, featuring several of the films cast as well as the theme song of the movie which was revealed as 'Be the Light' by ONE OK ROCK.
You take a look at the 'out of this world' trailer for Space Pirate Captain Harlock below. Also just in case you can't read Japanese, the trailer opens with a quote from James Cameron, the director of Avatar and Titanic saying "This unprecedented event, is already legendary."
The film is slated for release on September 7th, 2013 in Japan. An international dub and release of the film is currently in the works. Check out the trailer below to get a look at Harlock! The best captain in the world… in space!