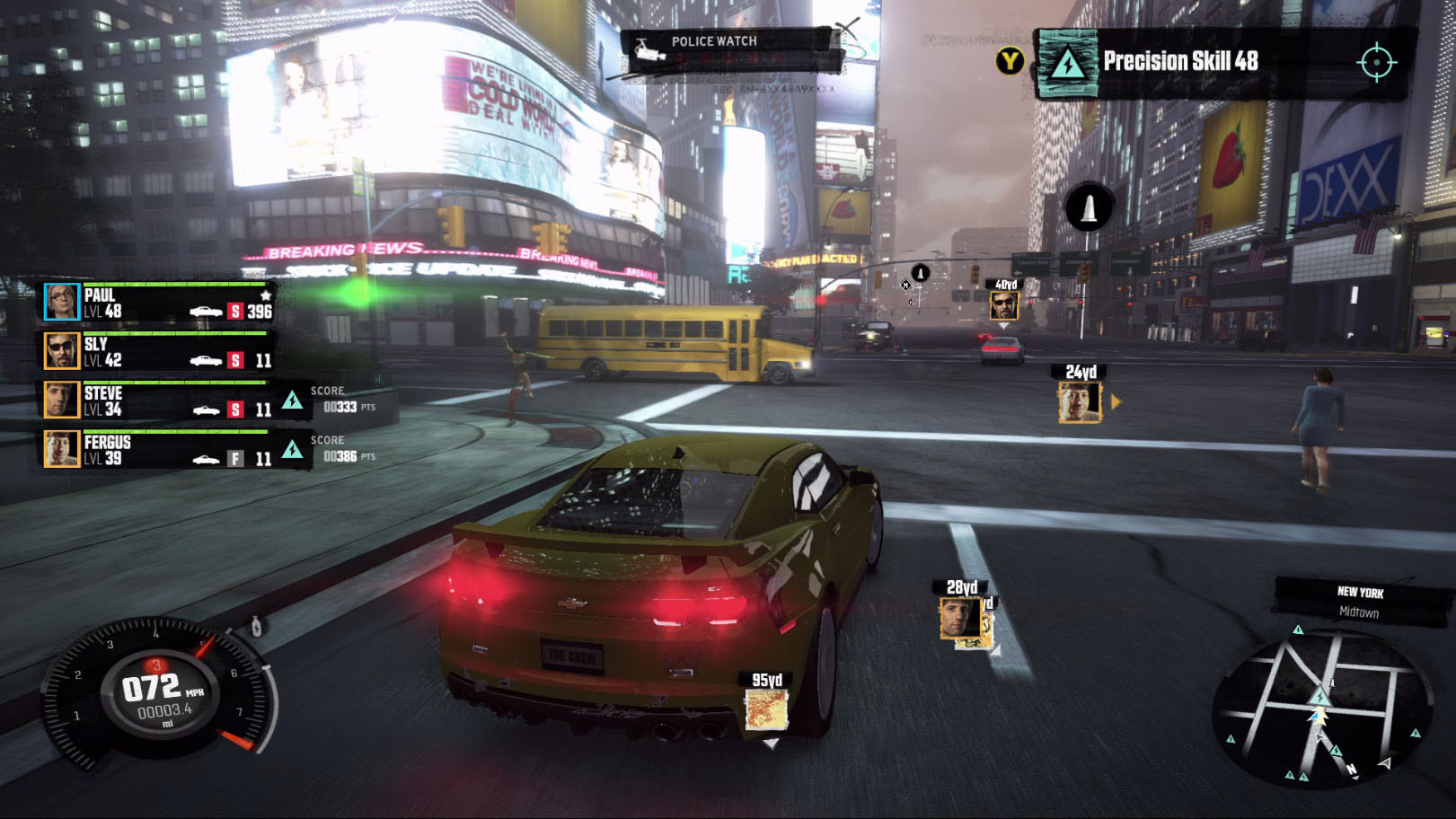 Ubisoft has announced several new IP in their E3 conference and the one that got me the most excited was The Crew. A new racing game that seamlessly blends single player and multiplayer together as players drive all over the United States in real locations featuring iconic landmarks and streets across cities such as New York and Miami. The map is going to be huge, with the demonstration reavealing you can drive over mountains seeable very far off in the distance. Fast travel is also an option if you don't like driving across several miles of dessert to reach your destination. The game will feature a persistent online world without the need for lobbies but the game is playable in single player mode.
The game is centered around players forming 4 man teams and tackling a variety of challenges, but that doesn't mean there won't be alot of infighting as crew members and other racers compete against each other in 20 second trials, ghost races and other modes. As you complete missions you can earn new parts for your car to better customise it to the way you like to drive, as well as earn comfort points and level ups. The game will also have a companion app on iOS and Android that allows you to create your own modifcations and make them playable in game, among other features.
The Crew will be releasing in early 2014 for the PS4 and Xbox One. Check out the 7 minute game play demo and the official reveal trailer for The Crew below which gives off a very strong Fast and Furious vibe. Stay tuned to Capsule Computers for all the latest E3 news in one place.