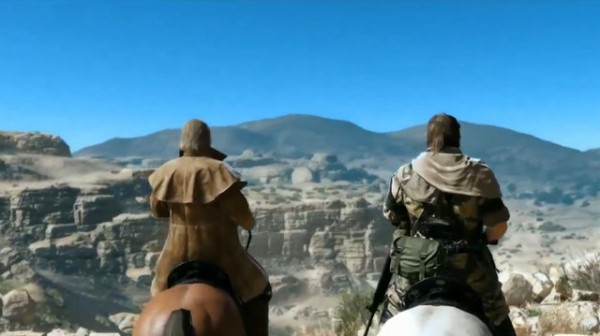 No one could have accurately predicted how Microsoft's E3 2013 press conference started off: with Metal Gear Solid V: The Phantom Pain showcased on the Xbox One.
It looks stunning, and yes that header image is from the open world title (confirmed!). The almost 6 and a half minute long gameplay footage can be viewed embedded at the bottom of this article. It showcases many never-before-seen aspects and mechanics, such as "a new breed of stealth", using straddling the side of the horse to hide as you pass by a convoy on the opposite side as an example. This is a big deal to see the title come to a Microsoft console (although it's not the first, it's usually associated with Sony). It has also adopted the same tagline as Metal Gear Solid: Peace Walker – "Tactical Espionage Operations".
Stay tuned to Capsule Computers for more E3 coverage.