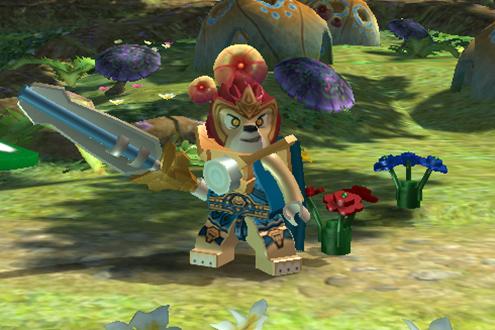 Ready for yet another LEGO franchise to come to the video game universe via Traveller's Tales? LEGO Legends of Chima: Laval's Journey was announced today at E3, and will be bringing with it all of the charm from the toy and animated series line. So just what is this game going to be about? Have a look at a brief synopsis:
Get ready for an epic adventure as Laval races to unlock the secret of the legendary triple-Chi armour before Cragger can manipulate its awesome power to threaten the balance of Chima itself!

Laval and his allies will explore Lion Temple, Eagle Spire, Gorilla Forrest, Rhino Quary, Croc Swamp and more as they harness the power of Chi to leap, swing, fly and fight through 15 levels of intense action!

Can Laval discover the truth behind the legend of the triple-Chi before it's too late?
Sounds very LEGO-ish, but I am certain the appeal will be found from the younger gamers out there – and those of us young at heart of course. Check out the new trailer below, and stay tuned for more LEGO news. LEGO Legends of Chima: Laval's Journey launches this year for the Playstation Vita, Nintendo 3DS, and Nintendo DS.