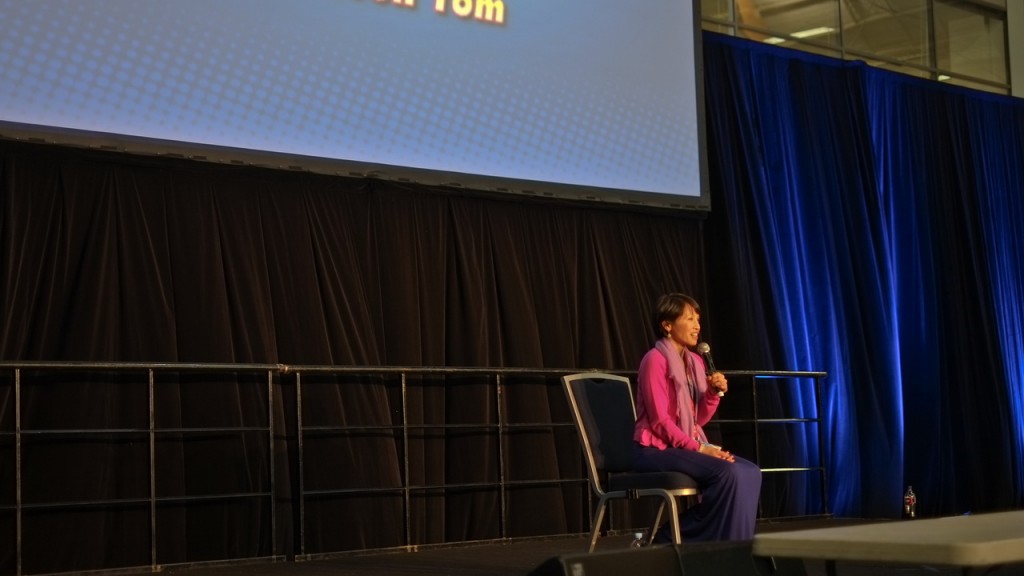 Lauren Tom is a consumate professional. Everybody loves her and her work, especially on Futurama. Now, it getting cancelled may seem to contradict that, but there are more factors at play on that decision, some of which were discussed in her panel Q&A session at the Supanova Pop Culture Expo 2013.
Amy Wong is just one of the beloved cast of the animated series Futurama, but Lauren also voiced her mother Inez on the show; one of two mother-daughter combos she has voiced in television – the other being Minh & Connie Souphanousinphone in King of the Kill, her first big, recurring, long-form V.O. job in the business. Expectedly so, one attendee asked how similar she is to Amy;
I'm not as slutty, I'll say that! At least I hope not. […] She was really kickass and that's just not my energy. I think Matt Groening just really loved my laugh and so he took me in on that.
Lauren also featured on 6 episodes across two seasons of the popular series Supernatural as Mrs. Linda Tran. She recalled what it was like working with co-stars (and faces of the show) Jensen Ackles and Jared Padalecki;
He's so hard to look at, isn't he?! [Jensen]. He's just so ugly! […] Jared was like a prankster; they were like my kids because they were so goofy.
A bit of a spoiler ahead, but when asked if we might see her character return in the upcoming 9th season, Lauren said;
I was gonna ask you that! I really don't know. The fan base has always told me that Crowley [a main demon on the show] is a notorious liar so I hope I can still come back.
It's funny that Lauren played such a badass character in Mrs. Tran because she is so polite and unassuming. She even said that attitude was drawn out of her from that shoot and that she got into an argument over a parking spot and did not back down! Now that's tough. Street tough. What brought her back down to reality for a moment was someone mentioning her role on The Cosby Show way back when;
Oh my God, you remember that? You're not old enough to remember that! That was really fun. Bill was great. They had me on The Tonight Show; he was the guest before me and he talked so long that I got bumped!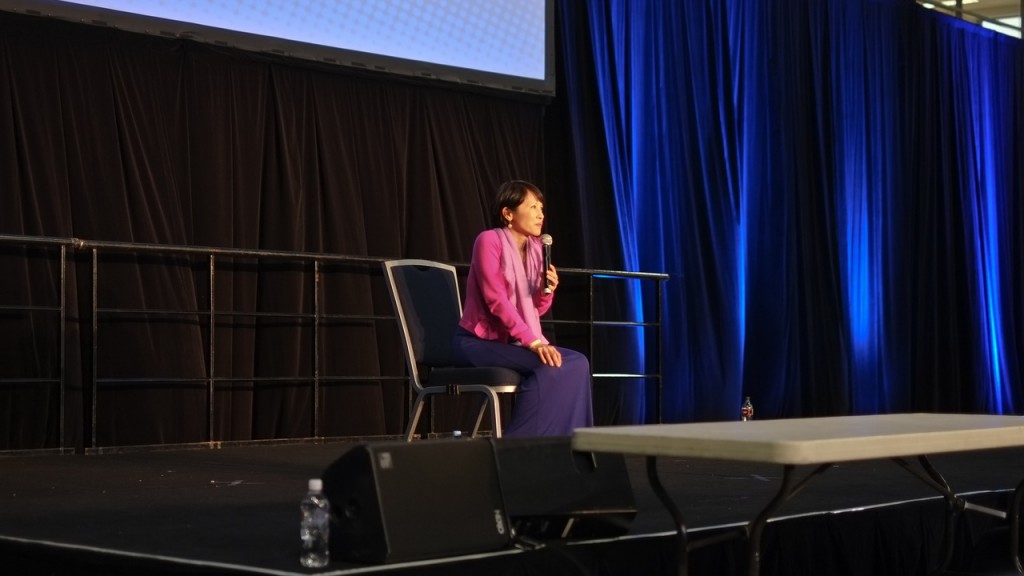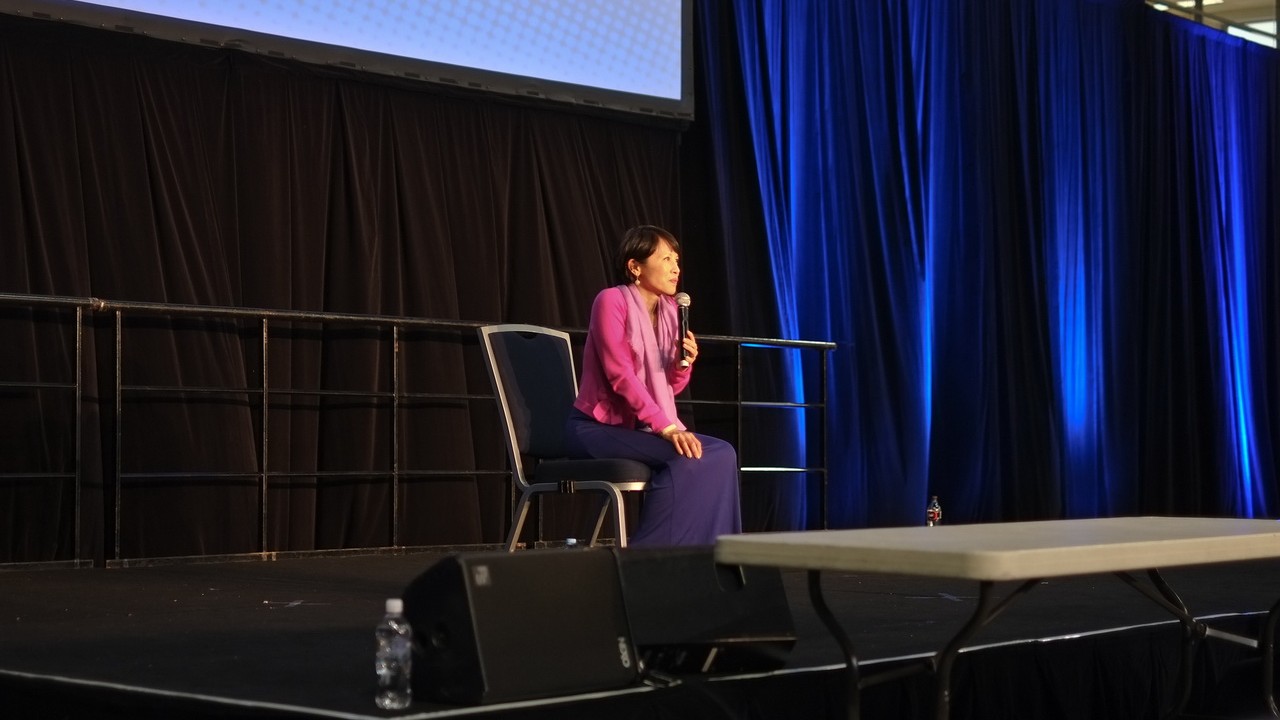 Things took a bit more of a serious turn when Lauren was asked if her nationality ever got in the way of landing a gig, or presented any limitations of any kind;
On the on-camera side of things, it's been a gradual process. It's definitely been a challenge, but it's gradually getting better. […] With voice acting, what's good about it is that I could be an old Jewish broad [does accents] or a little boy and it doesn't matter what age or race I am.
Another point of interest was the level of involvement that Matt Groening actually had with Futurama. Lauren was also asked about her experience working and being around John DiMaggio (voice of Bender);
On Groening: Matt woud be there every single week. But he also really relied on David [X. Cohen] and the writers they chose. He didn't come to the records, but he had massive input.

On DiMaggio: John was in a tattoo parlour at 2 o'clock in the morning one time and asked the tattoo artist "has anyone ever asked for a Bender tattoo?" and the guy was like "yeah, this dude here is getting one right now". So he went over and signed the guy's neck below the Bender tattoo, which the man then got tattooed as well.
After some pretentious twit tried to hold a lecture over what makes a successful show and why Futurama was cancelled – as if Lauren or the actual people involved in making the show have no idea how the business works – Lauren mentioned that the DVD sales are what initially brought it back from the brink the first time, imploring us to go buys some more! She then wrapped it all up with a point on working with Aaron Sorkin on The Newsroom and how people have differing approaches to a script or filming in general;
For The Newsroom, the script must be followed to the tee. But Aaron is an amazing writer. I added the word "so" because it felt so natural to me and really smoothed over the scene for me, but we had to do another take and it was a long scene so I felt guilty and bad for the rest of the cast and crew who had to redo their perfect deliveries/work. 
And that was all the time we had with the sweet and down to Earth Lauren Tom. If you're a fan of Futurama by the way, never give up on supporting it; every little bit helps. Stay tuned to Capsule Computers for more Supanova coverage.