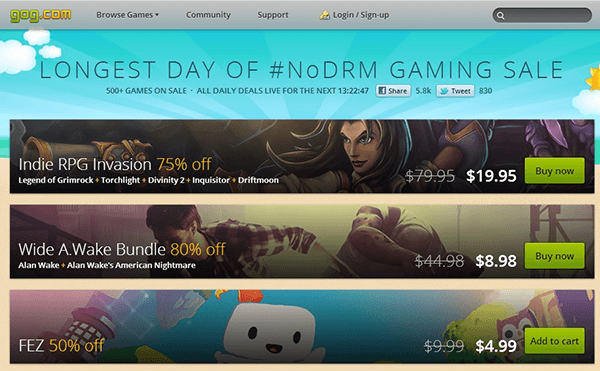 This week's Deal of the Week title goes to GOG.com's #nodrm gaming sale. Every day brings more massive sales of DRM free games. The quality of sale is equal to Steam's legendary Summer Sales, so be sure to check it out.
---

This is the last weekend to purchase indie games at a great discount at the Amazon Indie Store. Each purchase comes with three free games!



Gamefly is running their 20% off coupon, enter GFDJUN20 at checkout.