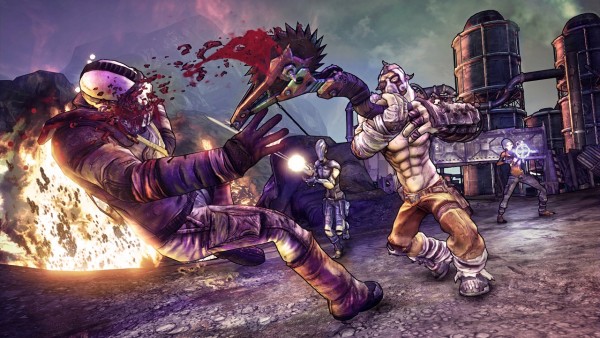 The Psycho Pack DLC for Borderlands 2 came out about 3 weeks ago and introduced us to Krieg the Psycho Bandit. Now, we get a deeper look into his unstable mind courtesy of a new video from 2k Games.
'Krieg: A Meat Bicycle Built For Two' is viewable at the bottom of this article. 2k Games gave us the following accompanying text;
What goes on inside the mind of Krieg the Psycho? Why did he become a Vault Hunter in the first place? Do his pecs, in fact, have pecs? Find out the answers to all these questions in this original Gearbox short film. If you haven't taken him out for a (meat)spin yet, I highly recommend it. Absolutely bonkers.
Just remember, they made the meat spin reference, not us… our collective conscience is clear. Also check out the gallery of screens and artworks below if you haven't bought the content yet; they may just entice you.