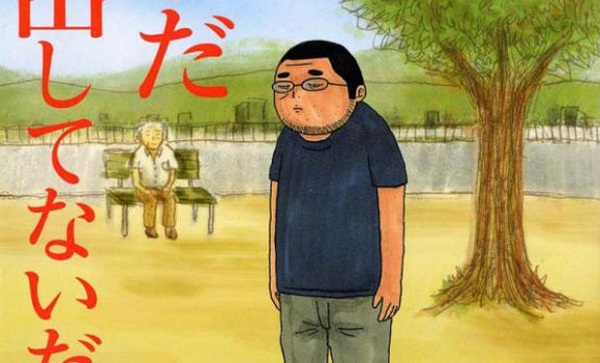 Here's some news for the underground/alternative manga fans out there, Viz media will be releasing the fifth and final volume of I'll Give It My All… Tomorrow around mid-July this year.
The manga was created by Shunju Aono and was published in Monthly Ikki Magazine from 2007-2012. The story focuses around 40 year old Shizuo Oguro, who is fed up with his normal everyday job and decides to quit. Due to his overall laziness, his sudden decision is not well received by his father or daughter. With all the free time he now has, Shizou focuses on becoming a successful manga artist… after he's finished playing video games, drinking with his mates and lying around all day.
The art style and story plot is not what many manga fans will be used to, but it is an interesting read about a middle aged man who you'd just love to hate. In an interview about the manga, Aono says he was drawing in that style ever since he was young and describes Shizou as a bad example for people. Click here to check out the Viz media section for the manga.
A live-action adaptation of the manga has been made and will be released in Japan on the 15th of June.