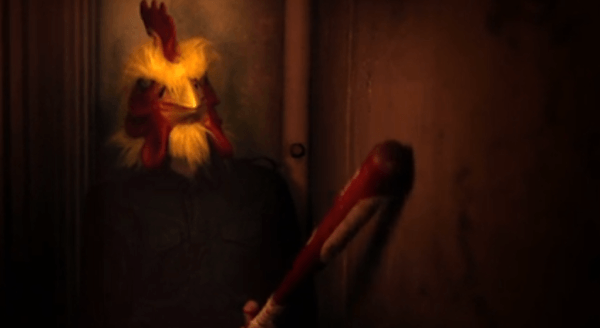 What's that? You haven't heard of Hotline Miami? You haven't heard of the award winning, brutal, top-down action game from Devolver Digital and Dennaton Games? Let me tell you, friend, you're missing out, and if you have a PlayStation 3 or Vita, you don't have to miss out any longer.
Originally released on PC, with follow-up releases on Mac and Linux, the game received critical praise. Today, console gamers can get their hands on the smash success for the first time.
The game is a two-dimensional top-down game with stealth, extreme violence, and surreal storytelling. It's influenced both in look and sound by 1980s culture, with the film Drive as a primary influence as well.
The game is $9.99 on PSN. You can check out the launch trailer in the video below this article. Be sure to keep your eyes and ears tuned here for our inevitable review of this game.