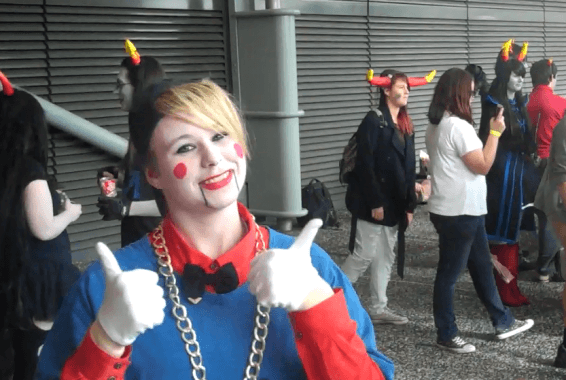 Supanova Sydney 2013 was home to all manner of fandoms, be it Doctor Who or even Attack on Titan. But perhaps the most enthusiastic of all the fandoms present was the Homestuck fans. In particular Supanova witnessed a mass gathering of Homestuck fans that comprise the NSW Homestuck fangroup known as 'Chalkstuck'.

The 'Chalkstuck' group took to the convention spreading their love of Homestuck throughout, horn-clad and beautifully bizarre in every single way. Their affection for Homestuck was easily evident, living up to their claim that they are 'the best fandom' out.
You can check out the very passionate Homestuck fangroup 'Chalkstuck' on their official Facebook and their official Tumblr pages.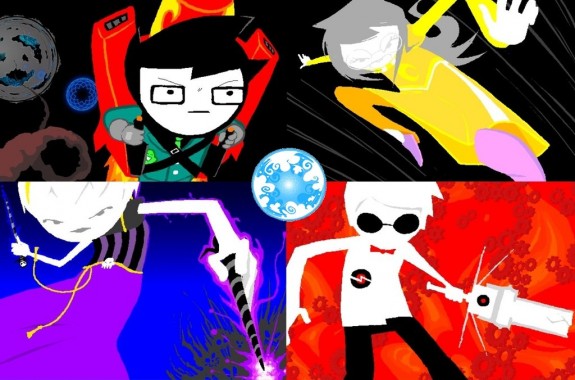 For those of you uninitiated into the crazy world of Homestuck, it is an interactive web-comic which can be read on MSPaint Adventures here. It all revolves around the strange goings-on in the life of John Egbert a teenager who survives a meteor attack and is subsequently transported to another planet. The series has spawned a very dedicate fanbase and their flash-mob like showing at Supanova Sydney was a testament to that passion.