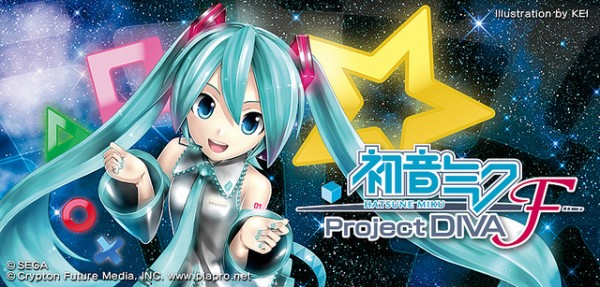 Remember how Sega was holding a special Facebook promotion to try and gauge interest in Hatsune Miku Project Diva F? Well it seems to have been successful. Today Sega announced that they are bringing Hatsune Miku Project Diva F to both North America and Europe this August. In North America a physical retail version of the game and a downloadable version of the game will be released while Europe will be getting a download only version.
This is the first time that a Hatsune Miku title has ever been released in the West and this is some amazing news for fans of the vocaloid who have been adamant about seeing the game brought to Western shores. The game will feature all 38 unique songs, an edit mode to create and share your own videos, and 90 costumes and 100 accessories to customize the vocaloids.
To top this all off, the songs will remain in Japanese and only have an English subtitle option, meaning fans of the game will not have to be concerned about translation problems. A demo of Hatsune Miku Project Diva F will be released on the PlayStation Network on June 11 in North America and June 12 in Europe.