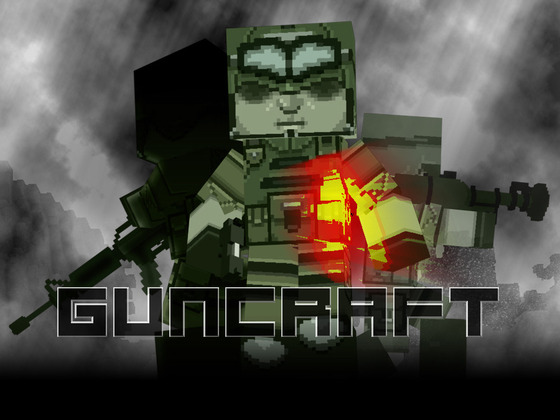 Guncraft, Exato Games' upcoming FPS meld between Minecraft and Activision's Call of Duty, has announced today that the game can officially be pre-ordered. It will release on Windows PC on July 11, 2013.
As incentives to get your pre-orders in, everyone who pre-orders the game will receive the "Cubetron Tileset," which features an exclusive set of blocks for building your own maps. You'll also get the Cubetron character and rifle skins. These block are black with blue, glowing highlights, reminiscent of something out of Tron. In addition to that, pre-orderers will also get immediate Beta access with full access to in-game vehicles, the cooperative Onslaught Mode, exclusive weekly characters skins, and more.
You can also check out the Guncraft vs Spades trilogy of videos they've done, poking fun at rival indie game Spades:
"Have All the Power!":
"My Prefab is Bigger Than Yours":
"Try to Keep Up":
You can pre-order the game right now at Desura, GOG, Green Man Games, Rain Digital Games, Gamefly, and the official Guncraft site. If you're a Steam aficionado, you can also go here to vote Guncraft up on Greenlight, where the game is currently in the top 1% of all eligible titles.