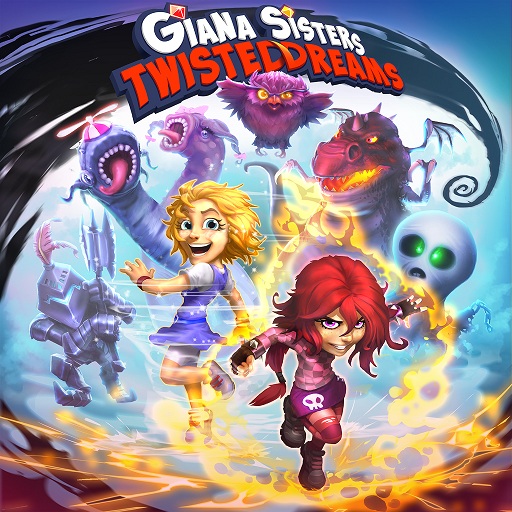 It is a huge day for Black Forest Games and platformer fans alike, as Giana Sisters: Twisted Dreams has hit the Playstation Network and is now available for your downloading pleasure.  For those who have lived in a box, this title started with some dreams and desires, to which a Kickstarter project came about and we got to see the rebirth of a classic brand entirely.
Some of the features include:
Challenging Levels – Discover three distinctive worlds with 23 challenging levels. Each one transforms from fluffy nightmare to spooky dream by a push of a button.
Personal Style – Whether you like speed run through each of the amazing levels or take your time exploring even the last secret of Giana's dreams. It's up to you.
Lush graphics – Detailed landscapes morph from lush, colorful surroundings to surreal, spiky nightmare worlds. It doesn't matter how often you'll see it, you'll detect new details every time.
Amazing puzzles – Blocked pathways open up when Giana transforms: pretty flower beds mutate to thorn covered bushes and diamonds can only be collected in one form or the other.
Various Game Modes – it's challenging in normal mode. But it becomes a nail biting, mind bending, and furious experience in hardcore mode.   
Legendary Soundtrack – listen to Chris Hülsbeck's tunes changing from Chiptune to the metal riffs from SID-Rockers Machinae Supremacy.
Epic battles – from vicious gargoyles to magnificent boss-monsters. You'll need every trick in your sleeves to master all the challenges that lie ahead of Giana.
Giana Sisters: Twisted Dreams is available for $14.99. For a nice, relaxing bit of entertainment, you can check out our episode of CC Unplugged with Black Forest by following this link.