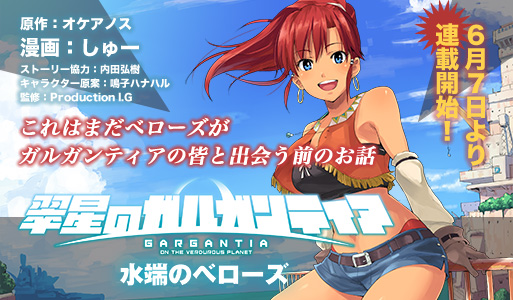 Good news for fans of the anime series Gargantia as it appears the series will receive a spin-off manga not unlike the spin-off manga which was just announced for Valvrave the Liberator, another mecha series airing this season.
The Gargantia spin-off manga will follow the popular character Bellows. She soon became a fan favourite for her no nonsense attitude, love for salvaging and for being well endowed. The manga will follow Bellows origin story leading up to her salvaging discovery of Ledo's Chamber mecha.
The manga will be titled Gargantia on the Verdurous Planet: The Headwater's Bellows. Stay tuned for more information on this as it comes to light.
Source: Famitsu