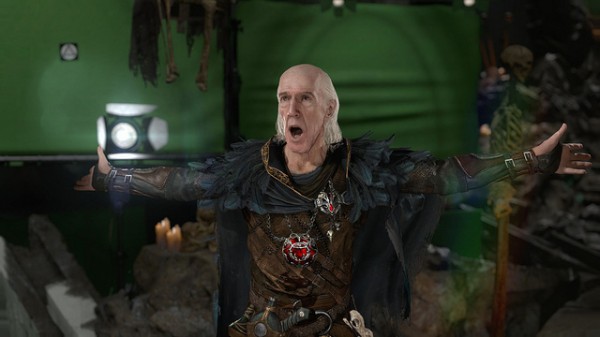 We've been conditioned to expect emotional drama from David Cage's Quantic Dream studio. Even in their previous tech demos The Casting and Kara, the focus was on sadness and emoting that via the given hardware. Now, with The Dark Sorcerer, things are radically different. Behold…Quantic Dream does comedy!
The full 12-minute demonstration – which was teased just the other day – can be viewed embedded at the bottom of this article. It was released via a PlayStation Blog entry penned by none other than David Cage himself. In it, he explains the entire process of making the "short film" as he considers it. On the topic of "why comedy?", he identifies fear and sadness as being easy emotions to convey and elicit. He wanted to try something harder and more foreign to the team;
The problem with comedy is that you need a good story, pacing, and talented actors in order to get even a smile from your audience. The other challenge is cultural: although we can frighten or move a Japanese person, an American or a German with more or less the same things, laughter is eminently cultural. People in different countries don't laugh at the same things. What is hilarious in one country may be considered to be sinister or vulgar in another.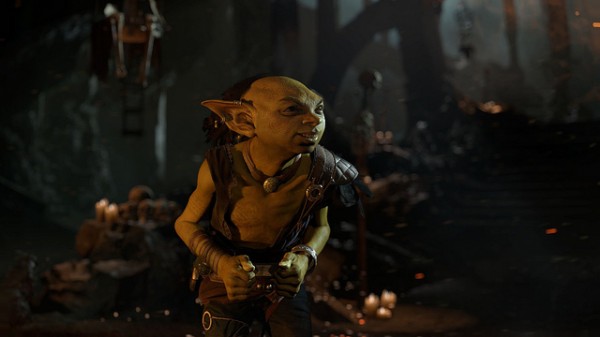 Astonishingly, Cage claims that the visual quality represented therein is no where near the full potential of their engine or the PlayStation 4;
The PS4 engine used for Dark Sorcerer is only in its first iteration, and most of the features scheduled for the final version of the engine haven't yet been implemented. This demo is only a first test that is well below the visual quality we hope to achieve in our next game. The next game will not be based on this demo, obviously (I know, we're a bit weird), but on an idea that is completely different from what we've done to date. It's incredibly exciting, and I wish I could tell you more… but I can't.
If you are into the technical details, or the process of its creation in general, take some time to read his blog entry. But remember to watch the "short film" below first for context's sake. We've also included a small gallery of screens courtesy of the blog below.