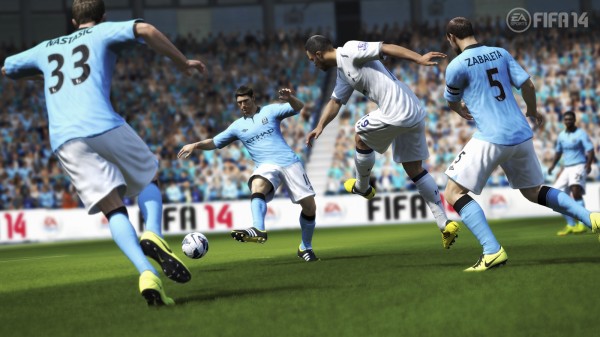 EA has released the first official gameplay trailer for the current-generation versions (Xbox 360, PS3 and PC) of FIFA 14. The video can be viewed embedded at the bottom of this article.
It details the new features found within the latest instalment in the FIFA franchise, (which is also coming to next-generation consoles), from 'Precision Movement' and 'Protect the Ball' mechanics to the 'Pure Shot' and most realistic 'Ball Physics' to date. Of particular note, we see the step-based locomotion technology in place, it's development partially based on the recreation of the biometrics of real-world athletes. Accelerating/decelerating, changing direction, pivoting, cutting, planting and shifting momentum is now more precise and realistic, with each step a player makes taking into account their speed and positioning.
You can pre-order FIFA 14 here. We are expecting (and look forward) to see footage from the next-gen versions at EA's E3 press conference. Stay tuned to Capsule Computers for all future updates.