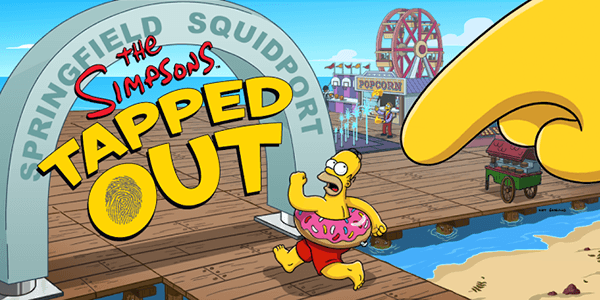 With the buzz surrounding the next generation console and the inevitable push back by PC gamers feeling the need to reassert their position in the gamer's food chain, it's easy to forget that one of the fastest growing gaming platform is the smart phone. EA hasn't forgotten the mobile gamer as they've shown off a ton of games at E3.
The Simpsons Tapped Out has received a major summer themed update in time for E3. The "Waterfront" update brings summer themed buildings, quests, characters, buildings, and decorations. For those feeling a little cramped in their remade Springfield, Waterfront adds 30 new plots of land, including the much desired waterfront plots. The Simpsons Tapped Out is available for free on iTunes for iOS and Google Play for Android.

Ultima Forever is making its triumphant return with Ultima Forever: Quest for the Avatar. The game is set 21 years after the events of Ultima IV in a world destroyed by the Black Weep. Players will be faced with difficult choices as they complete hundreds of quests online with players from around the world. The game is slated for a July 2013 release for iPad, iPhone, and iPod Touch.

FIFA 14 will be the latest iteration of the popular football series. The touch controls have been improved this year, making it easier to pass, score, and defend. 34 stadiums, over 600 teams, and thirty leagues have been replicated in FIFA 14. In the spirit of football's worldwide appeal, FIFA 14 will ship with commenatry in English, French, German, Italian, and Spanish. FIFA 14 will be released in fall 2013 for iOS and Android.
Zya is a new app from Chillingo that will help aspiring artists create music. A variety of beats and popular licensed songs can be remixed together with the player's vocals to create new music. Zya will be released sometime in 2013.

Fightback is Chillingo's new fighting game. The player will need to rescue their kidnapped sister by beating anyone that comes between the player and their sister into submission. Fightback features touch based combat and will be released for iOS and Android in the summer of 2013.

Damp Gnat and Chillingo will be releasing Icycle: On Thin Ice this summer. The game is a fusion of art and video game featuring Dennis who is seeking his true love. Blocking the path is an icy landscape full of dangers. Icycle: On Thin Ice will be release for iPad, iPhone, and iPod Touch.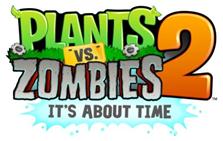 Finally, Plants vs. Zombies will get its long awaited sequel. The hit title that brought the tower defense genre to the masses will be released in the summer of 2013. Players have been sent on a wild journey in Crazy Dave's Time Machine as they battle their way home. The sequel brings new power ups, graphics, game mechanics, and three new worlds will be available on launch with more to be released in future updates. Plants vs. Zombies 2 will be initially released for iOS and Android.