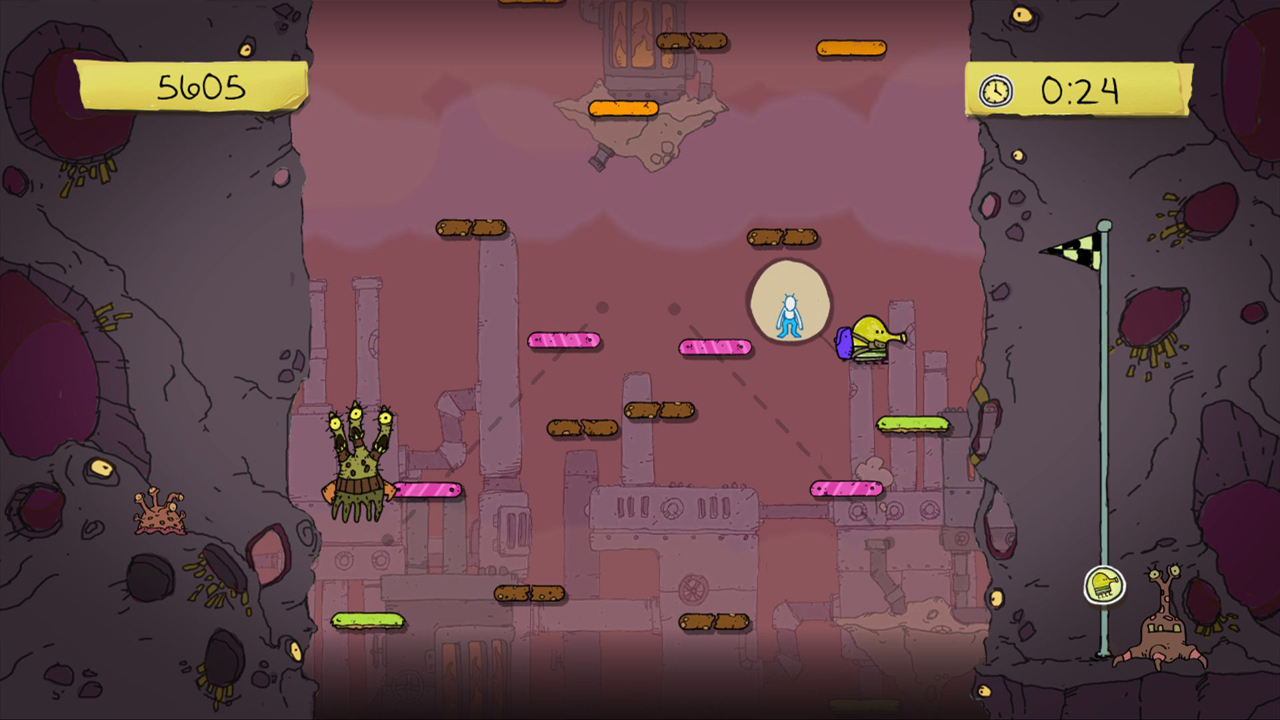 Fans of Doodle Jump will be happy to know that you can now jump onto platforms and blast away enemies just by moving your body with D3 Publishers' Doodle Jump for Kinect, releasing on June 28 on the Xbox 360 with a plethora of new content and gesture controls.
Developed by Smoking Gun Interactive and Lima Sky, the popular mobile game will stick to the tried and true action of the original game but with a fresh new take. Players can control the Doodler by moving their bodies left and right, shoot nose balls using arm gestures and fly by flapping their arms. New controls aren't the only thing this edition of the game is bringing to the table, Doodle Jump for Kinect brings exclusive content, including three brand new worlds, boss fights, power ups and of course those famous achievements.
If all those new editions haven't tempted you to jump into the game, the price may just push you off the edge. Doodle Jump for Kinect will be available for only 400 Microsoft Points when it releases on June 28. Please note that a Kinect camera is required to play. You can check out a trailer for the game below which gives you a taste of how you will be controlling all the crazy jumping action.