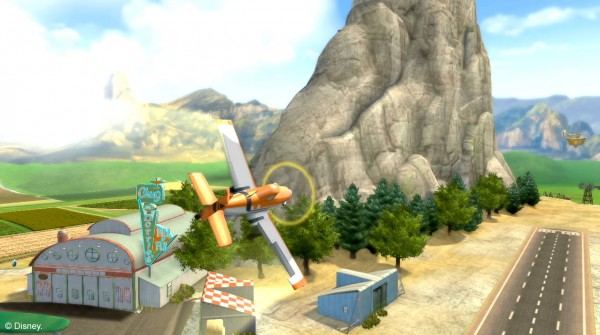 Disney have released a trailer for their upcoming video game set in the Cars universe, Disney's Planes. In Planes, players will fly through the story of Dusty, who is described as a "a big-hearted, speed-loving crop duster".
Interestingly enough, the character, Dusty, is voiced by esteemed comedian Dane Cook. Also included in the game are the other characters from the film, and with them, some returning voices. These include Priyanka Chopra and Val Kilmer. To quote the press release:
Take to the skies and continue the storyline beyond the film with Dusty and other characters from the film, including Ishani, voiced by actress Priyanka Chopra; Echo, voiced by actor Anthony Edwards; and Bravo, voiced by actor Val Kilmer, as they embark on global missions, air races and grand adventures around the world.
Disney's Planes is set to be released on all of Nintendo's current systems: Wii U, 3DS, Wii and DS. The games will be available on September 5th, 2013. Be sure to check out the trailer, embedded below the following images from the game.