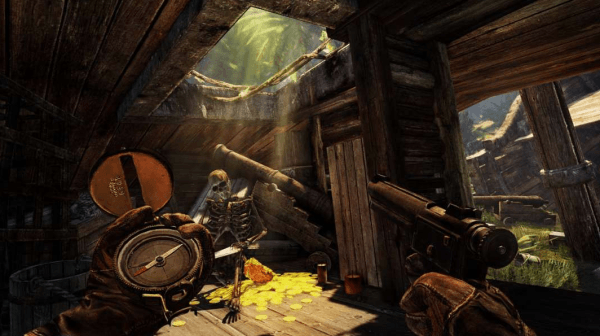 Nordic Games, the folks behind the ArcaniA and Alan Wake game franchises, have finally given their new first person shooter, Deadfall Adventures, an official release date. The game will be dropping on the Xbox 360 and PC systems on September 27th, 2013.
Currently still in production, the dev team at The Farm 51 has been working nonstop to ensure the game is full of content and unique gameplay. It will feature a single player campaign, multiplayer arenas, and most recently revealed, a survival cooperation mode. The game will combine first person shooting with puzzle solving and exploration to help folks immerse themselves as the adventurer, Quartermain.
For more information, you can check out Nordic Games official website here and The Farm 51's official website here.