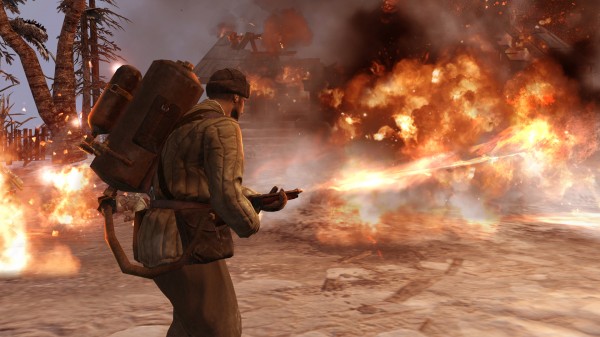 Waiting for Company of Heroes 2 to release to get in on the sequel of the hit strategy game? Well fortunately, players will not have to wait much longer as Relic Entertainment and SEGA will be moving from the Closed Beta into an Open Beta for all interested players later today and keep it open until June 18th.
Those joining in on the Open Beta will get a chance to go head to head or co-op in the multiplayer across six different maps. Additionally, players will get a look at during the beta include the first 45 levels of the game's progression, plus the bulletin system. All the while getting to check out all the realistic features of the Essence 3.0 engine. As an added benefit, those that participate in the open beta will get to keep their progression and unlocks if they purchase and play the game with the same Steam ID within 60 days of Company of Heroes 2 release.
Company of Heroes 2 is currently set to release June 25th, 2013 for the PC.