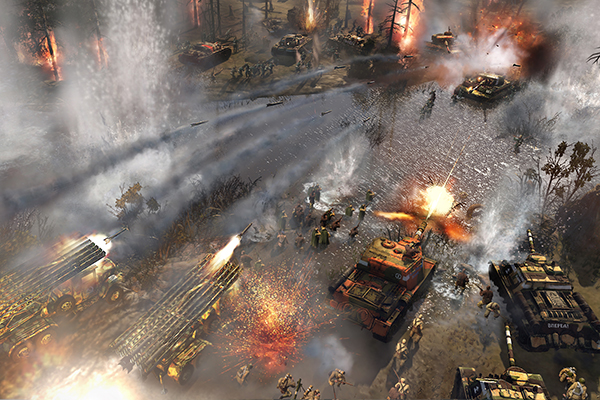 In the wake of E3 2013, SEGA has unleashed a new trailer along with a fresh batch of screenshots for their upcoming strategy title, Company of Heroes 2.
In case you haven't been playing the free open beta (and why not?), here's a taste of the carnage Relic has created in its interpretation of the horrific Eastern Front of World War II. Have a look at our recent take on the multiplayer beta for some hands-on impressions.
Check out the trailer and screens below. Company of Heroes 2 is set for release on June 25 for the PC. Stay tuned for our review in the coming weeks!