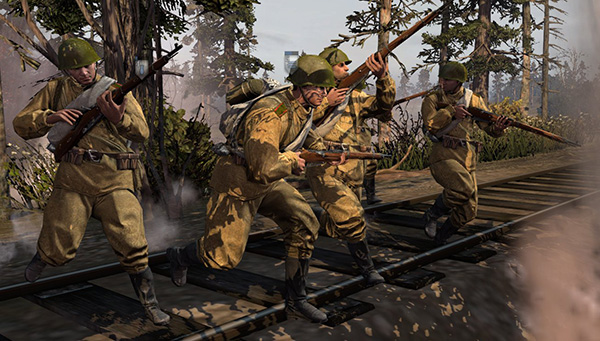 SEGA of America and SEGA Europe are pleased to announce that Company of Heroes 2 developed by Relic Entertainment has shipped to retail stores in addition to being available for digital download. The game musters up the deep emotions of the struggle between the Soviet Red Army and invading Germans during World War II. Players can expect a deep cinematic campaign, Theater of War mode, and competitive/cooperative mulitplayer with continual updates.
Greg Wilson, Producer of Company of Heroes 2, said the following regarding future content:
We are immensely proud of the game but for us the launch is just the start. Our loyal player base will be rewarded with ongoing updates and content to keep them enjoying Company of Heroes 2 a long time after the game ships.
Be sure to check out our review (here) for the game which was scored a 9.5 out of 10 as well as their launch trailer below.