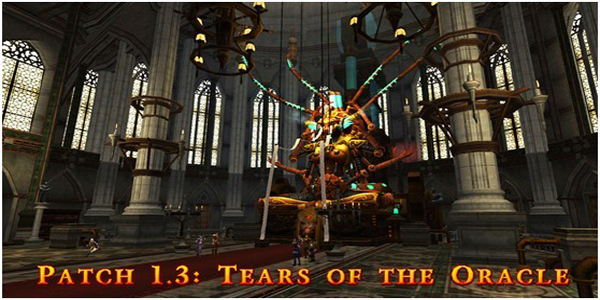 Mechanist Games' City of Steam, the browser-based, industrial age fantasy MMORPG based on the New Epoch role playing books, will be receiving a massive update next week with its v1.3 Patch. The patch will add a heap of new features to the steampunk-inspired MMO, including; an improved Founders' Annex suburb, more dungeons, longer quest lines, an incresed level cap, and what is possibly the most exciting feature: the return of fan-favourite Channeler class, as well as the dwarf and greenskin (goblin, hobbe and orc) races.
City of Steam is currently free to play from the publisher; R2Games' website. This isn't the game's first patch, since its soft-beta launch on the 10th of May, 2013, it has received a steady stream of updates all leading up to the game's full beta later this year. Future updates are also planned, and will be adding new features, dungeons and suburbs.
For all the City of Steam news as it becomes available, be sure to stay tuned to Capsule Computers.