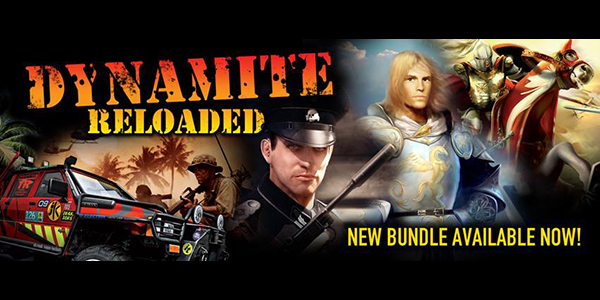 Bundle Stars is revisiting the past, providing gamers that missed purchasing the very first Bundle Stars' bundle a second chance with an added bonus. The Dynamite Bundle: Reloaded contains all eight original titles and two new titles for one low price.
Buyers will receive King's Bounty The Legend, Fantasy Wars, Men of War: Vietnam, Off-Road Drive, Reign: Conflict of Nations, Death to Spies: Moment of Truth, Death Track: Resurrection, Star Wolves 2, Real Warfare 1242, and Real Warfare 2: Northern Crusades. All games are redeemable on Steam and run on Windows only, for the exception of King's Bounty, which also runs on Mac.
For the first 72 hours, the bundle will be priced at $2.50 USD and will rise to $5.00 after that. The Dynamite Bundle Reloaded can be purchased at the official Bundle Stars website.