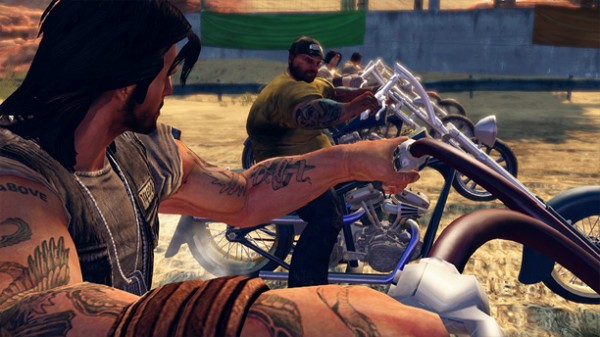 Ride to Hell: Retribution, the upcoming action game from Deep Silver, has a little more information for hog-lovin' hellions today. Players will be able to create their own motorcycle using a large variety of different parts within the game. You can customize the handle bars, engine, and more to make the bike that suits your tastes.
Retribution will take players on a road trip into a world dominated by motorcycle gangs and violence, where a man proves his worth with the roar of his engine and the weight of his fist.
Ride to Hell: Retribution will make its way to the Xbox 360, PC, and PlayStation 3 in North America and Europe in June 2013. It's companion title, Ride to Hell: Route 666 is in the works as well. For more information, be sure to check out their official website here.