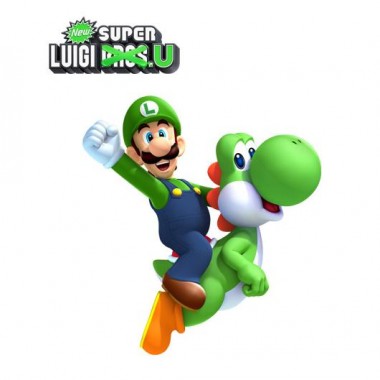 After a good showing at E3, Nintendo have came out swinging with this week's showing in the eShop, with an update that includes both new and old. The big-hitter this week is none other than New Super Luigi U, which retools over 80 stages of New Super Mario Bros. U for the brother in green. Now, keep in mind that in August, this title will receive a stand-alone disc for the platform, but those wanting the pack as DLC should definitely consider giving this bro a go.
Game and Wario also debuts this week on June 23rd, and looks like a brand new type of Wario mini game fun to be had, featuring 16 games that take full advantage of the Gamepad controller.
As for the Virtual Console, Wii U owners can now find Wrecking Crew and Mario Bros., both selling for $4.99 each. The 3DS version of the service is going blue this week, with several Sega Game Gear titles seeing a release, such as Tails' Adventure ($4.99), Sonic Blast ($3.99), and Defenders of Oasis ($3.99). The Blue Bomber can also be found in Mega Man 6, bringing yet another classic installment to the 3DS at $4.99.
The big title to talk about this week is Keiji Inafune's oddball action romp titled Bugs vs Tanks. As part of the Guild series, this game can be purchased for $7.99 and offers some interesting combat mechanics with a full Streetpass feature as well some co-op. The music software tool Rhythm Core Alpha 2 has also come available for $9.99, while Farming Simulator 3D does what is promised at the same price point.
Finally, those looking for a nice sale should invest in Little Inferno for just $4.99 (until June 26th), and also take a gander at Super Little Acorns 3D Turbo while it is marked down to $3.99 for the time being.
And there you have it! A huge week with a lot to talk about. What are you going for?