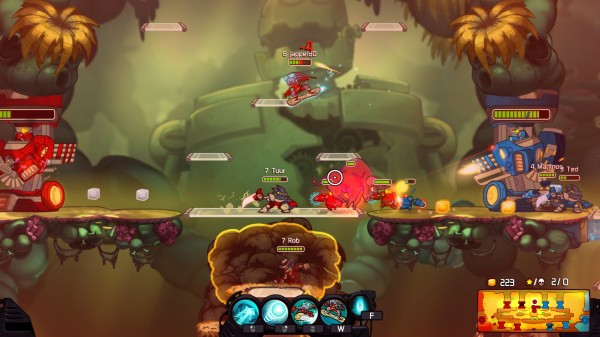 Ronimo Games in conjunction with Merge Games, have today announced that the XBLA, PSN and Steam smash-hit; Awesomenauts will be shipping out as a retail collector's edition later this week.
The collector's edition for PC, Mac and Linux is truly 'awesome,' and comes complete with: a disc-based copy of the game, soundtrack, huge DLC costume pack, sticker and a key that lets you gift the game to your friends. The game will be available on the 21st June, 2013 and you can pre-order it through the Merge Games website here.
Awesomenauts is an 'awesomse' 3-on-3 action/platform/shooter with a distinctive 80s cartoon vibe. We reviewed Awesomenauts back when it was released last year and quite enjoyed it. For all that sweet 1980s, cartoony, Awesomenauts news as it becomes available, stay tuned to Capsule Computers.