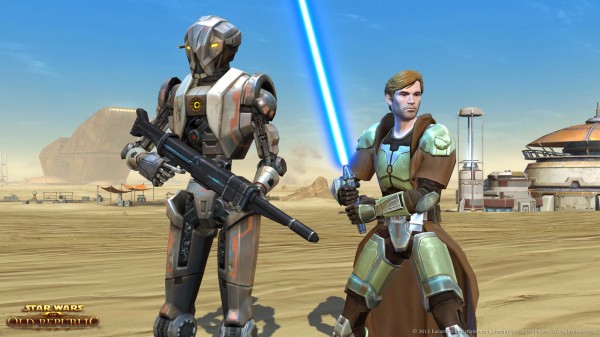 In a rather saddening move, EA and/or BioWare have determined that there is a need to close the Australian servers for their Star Wars MMORPG, Star Wars: The Old Republic. What's odd about this is that EA actually launched Australian servers for the game during it's launch period, and also had a proper Australian launch for the title.
What's interesting about this move is that players that have been playing the game since before it's official Australian launch, is that these players will likely recognise the servers that they're being transferred to are the ones where the majority of players were transferred from initially.
Australian Players can expect their characters to be moved from the following servers, to the servers also listed:
All remaining characters will be consolidated into the following servers in a few months:

Dalborra -> The Harbinger
Master Dar'Nala -> The Bastion
Gav Daragon -> Bergeren Colony
However, EA and Bioware have also given players the option to select which server they wish to be transferred to should they choose to do it within an alotted timeframe, see below:
Please follow the instructions below to begin your free character transfer:

Go to your "My Account" page by clicking on your username in the top right corner of SWTOR.com
On the left hand side, scroll down to Character Transfer
Once there, select your current APAC server and then the character you wish to transfer
Now select your destination server (where you want to move your character)
Press the transfer button
Oddly, there is no explicit time frame set, with the notice that players will have received is listing the time period as: "This will occur sometime in the next few months."
Make sure you get your character transferred to the server you want before it's too late.