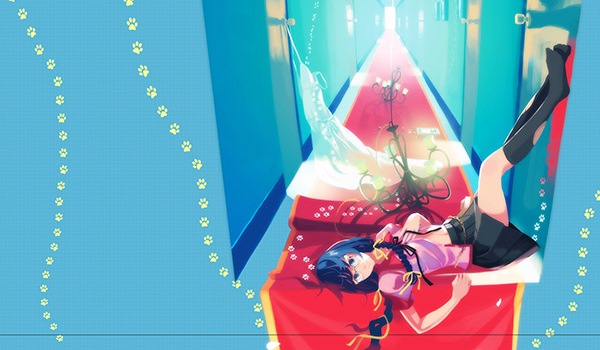 North American anime distributor Aniplex of America has announced their acquisition of Nekomonogatari (Black) and Monogatari Series Second Season anime.
Conveniently, Aniplex will stream Monogatari Second Season within hours of its Japanese TV debut this summer. Fans will receive a double hit as Nekomonogatari is scheduled for summer, too.
Nekomonogatari (Black) is a four-episode series chronicling the Tsubasa Family story arc set before the original Bakemonogatari. The Monogatari Second Season series is the long-awaited continuation of this franchise. Both shows are directed by Akiyuki Shinbo, who handled the well-regarded Nisemonogatari.
Both Bakemonogatari and Nisemonogatari received an import Blu-ray disc release by Aniplex for North America and a DVD release by Hanabee for Australia.