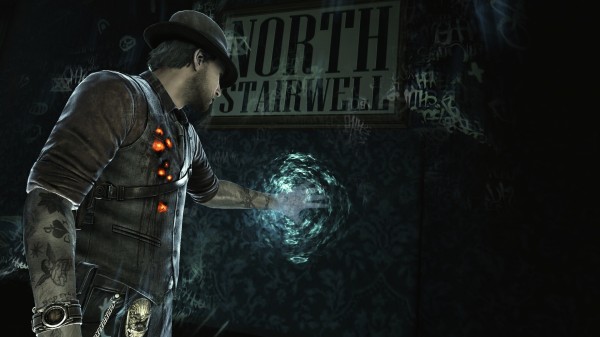 Sony held their own PlayStation 4 Announce event at E3 2013, where they further showcased some of the amazing titles coming to their multiple platforms. On day 3, they interviewed Eric Studer from Airtight Games on their upcoming action-adventure title Murdered: Soul Suspect.
The Senior Game Designer and Producer covered many aspects of the game over 15 minutes of gameplay on-screen, including your ability to possess the living. This is the first proper look we've had at the "supernatural detective-thriller". You can view the video embedded at the bottom of this article to see just how unique and promising Murdered: Soul Suspect looks. I mean, a ghost detective trying to unravel the reasons for his death and hunt down the killer?! Love it already.
Square Enix had already confirmed a 2014 release window.