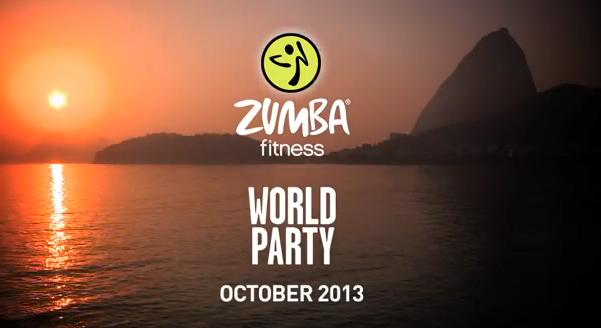 Majesco are back and bringing their most successful franchise to a new generation of gamers. Today, it was announced that Zumba Fitness World Party would be the next big step for the franchise, bringing the top fitness title to consoles during 2013. This title will be covering quite a few platforms as well, seeing a release in October on the Wii, Wii U, Xbox 360 with Kinect, and the newly announced Xbox One sometime later this year.
Also announced today was the first ever on-the-go fitness title, Zumba Dance – hitting mobile devices this summer.
This franchise will be receiving a complete overhaul since we last seen it with Zumba Fitness Core, and that is a good thing. Check out the details for yourself:
"Innovation defines our Zumba franchise strategy this year," said Jesse Sutton, chief executive officer, Majesco Entertainment. "World Party's next gen debut features an exciting new aesthetic that complements the game's theme and brings the player around the world in an immersive exploration of movement, music and culture. What's more, our first mobile tablet game, Zumba Dance, breaks new ground as a motion-based app that tracks calorie burn in a flexible on-the-go fitness format. Both of these products exemplify our vision for franchise growth—leverage new technology to create marketable, differentiated experiences on current generation systems while expanding the brand across next gen and mobile platforms."

"The World Party game has always been a dream for us," said Jeffrey Perlman, CMO, Zumba Fitness. "Zumba blurs the lines between fitness, entertainment and culture. As such, we wanted to create a game that explored different dance cultures from around the world. World Party unites the player with the global community of dance through an interactive experience that delivers both physical and emotional benefits."

The world is your dance floor in Zumba® Fitness World Party. This engaging interactive game takes you on a cultural joyride around the world as you burn up to 1,000 calories per hour with more than 40 high-energy new routines and an unparalleled international soundtrack featuring Lady Gaga, Pitbull and Daddy Yankee. Learn to love your workout with this fun, freeing fitness journey that expands your horizons with an abundance of new and returning features.
Features Include:
40+ fresh songs including chart-topping hits, new Zumba originals, and eclectic tracks from regional musicians. Full soundtrack to be announced.
A new visual presentation complements your travel to exotic worldwide locations with an extraordinary cast of 14 celebrity Zumba instructors including: Beto, Gina Grant, Kass Martin, Melissa Chiz, Heidy Torres and Loretta Bates.
30+ cultural dance styles, from Cumbia to Swing to Hip-Hop and Bollywood plus new additions like Blues, Capoeira and Girly Funk.
The New World Dance Tour mode unlocks songs from each region in a progressive trip around the world realized through on location videos.
Streamlined Progress Tracker Plus tallies all your stats: technique score, calories burned, achievements earned, fitness goals met, and more.
45 new classes of varying lengths cater to your schedule while the Custom Playlist feature enables you to choose your favorite music and routines.
Low, medium, and high intensity routines tiered for all skill levels plus an expanded Learn the Steps mode with eight tutorial modules.
Two-player support on Xbox One and Kinect for Xbox 360 and four-player support on Wii U and Wii.
Unlock behind-the-scenes videos, artist interviews and souvenirs to stay motivated as you play.
Fans who register for their virtual passport on zumbafitnessgame.com get access to a $10 discount coupon off the game exclusively from GameStop along with behind-the-scenes content and multiple entries in the World Party Sweepstakes that will send one lucky winner and a friend to an exotic destination featured in-game.
I am still feeling the burn since my review of Zumba Fitness 2, and that one game made myself a believer in the phenomenon for consoles, even though I am a bit out of the target demographic. I am happy to see this franchise returning either way, as this proves there is still life in the dance/fitness genre. Stay tuned for June folks, as E3 will bring us even more on this fitness party. For now – check out the first Passport to Party clip as well as the shiny teaser trailer down below.