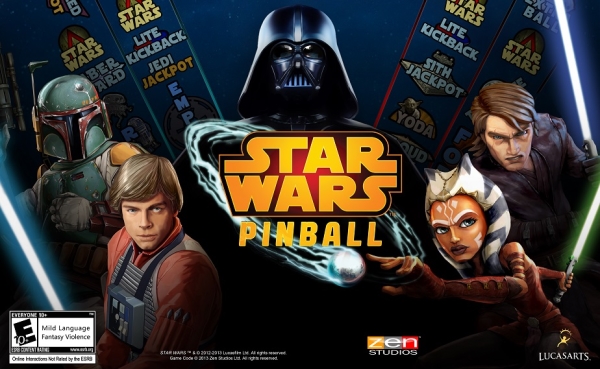 Star Wars Pinball, a new standalone pinball game from Zen Studios (the makers of Zen Pinball) will drop next week on the PlayStation Network.
Zen Studios have set themselves apart as the premiere developer of video game pinball, and they're looking to up the ante by giving fans of the illustrious Star Wars franchise a taste of pinball for their PlayStation 3 and PlayStation Vita.
The new pinball title will feature tables originally released as a three-table pack for Zen Pinball 2. Players who already own those tables for Zen Pinball 2 will be able to download the new game free of charge. Also, players who download Star Wars Pinball will get access to those same tables in Zen Pinball 2 free of charge.
Will you support the Rebel Alliance or the Galactic Empire? Every score counts as the community contributes scores toward one side or the other. This will directly affect the main game user interface, depending on which side wins.
The game will also feature an XP progression system, stereoscopic 3D, leaderboards, and several multiplayer modes. The game will cost $9.99 in North America and €9.99 in Europe.
Be sure to check out both the Star Wars Pinball and Zen Studios websites for more info.