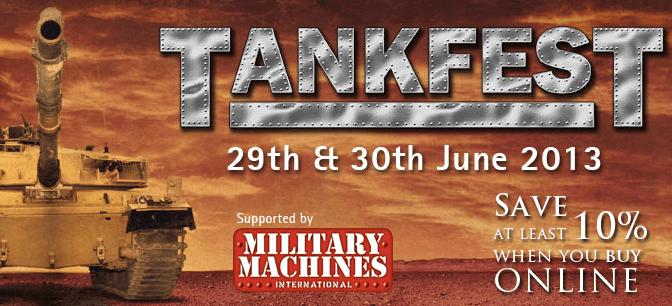 Wargaming.net, award-winning online MMO game developer and publisher is proud to announce their contribution in sponsoring the development of a new Education Centre in Europe's biggest Tank Museum, based in the Bovington, England.
As of the 29-30 June, CEO of Wargaming, Victor Kislyi will unveil a special plaque at this year's Tankfest; following Wargaming's 3rd year running, carrying the award winning title World of Tanks.
Victor Kislyi stated, "World of Tanks has generated huge interest in the history of armoured warfare amongst young people online, therefore we can take this enthusiasm into the classroom to give a new generation of children a better appreciation of their natural heritage"
The grant of AU $122, 763.44 (EUR $94, 438.64) will help build a contemporary, state-of-the-art class room; with a modern AV system, a suite of 20 high spec computers and seating for up to 60 students. Director, Richard Smith of the Tank Museum proposes that, "The Wargaming.net Education Centre is such a first class facility that it will attract double the current number of  7, 000 school visits within the next five years". Additionally, the Education Centre will include regular programmes of lectures and discussions, including teacher training as Britain prepares to commemorate the outbreak of WWI and the 100th anniversary of the invention of the tank.
Don't miss out on Tankfest 2013! Book your tickets here.