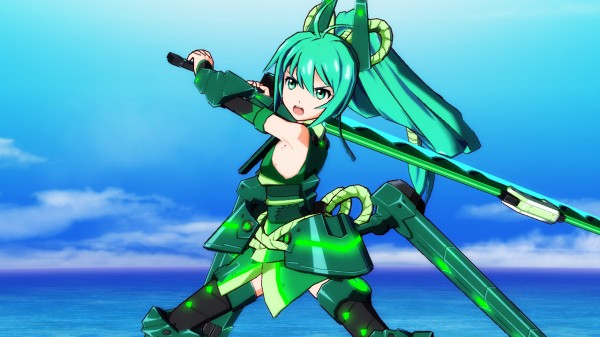 Today a new playable character for Vividred Operation: Hyper Intimate Power was revealed in the form of Vivid Green which is the "docked" form of Wakaba Saegusa and Akane. Various images of Vivid Green battling against default Alone enemies can be seen below, though it is worth noting that these images are quite similar to those we've already seen.
Also found below are images that show off the game's conversation scenes which are based off of the anime series and introduce various non-playable characters such as Akane's grandfather and others. The story mode will be fully voiced and there are new event graphics created by Namco Bandai.
Currently Vividred Operation: Hyper Intimate Power is set to be released on June 20th for the PlayStation 3 in Japan as a digital download, which means that a Japanese PSN account is all that is necessary to purchase the title for those who wish to play it in the West.