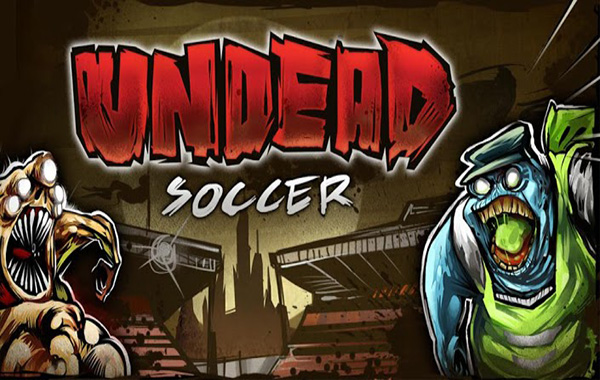 Undead Soccer the arcade survival game from CGMatic and published by BulkyPix is now available on Android for $1.99.This is a bit different from your standard zombie killing game;  because mostly you will be using a soccer ball and a bin lid to take down any zombie that gets in your way, as opposed to the usual shotgun style weapons.
In the game you can upgrade your power-ups and your super ball power to enable you to kill more zombies.There are different football styles and shield styles to be unlocked as well as numerous big bosses to fight.
The game takes place after the player is sent off from a soccer game. After heading to the locker room and sitting waiting for the game to end, you then head back out onto the field because you've noticed that things have gotten rather quiet… in terms of a soccer game and not the zombies everywhere. Using a mechanic similar to that of flick soccer the player is then required to clear hoards of zombies out of the way as you progress through various stages.
The game can be downloaded from Google play here.