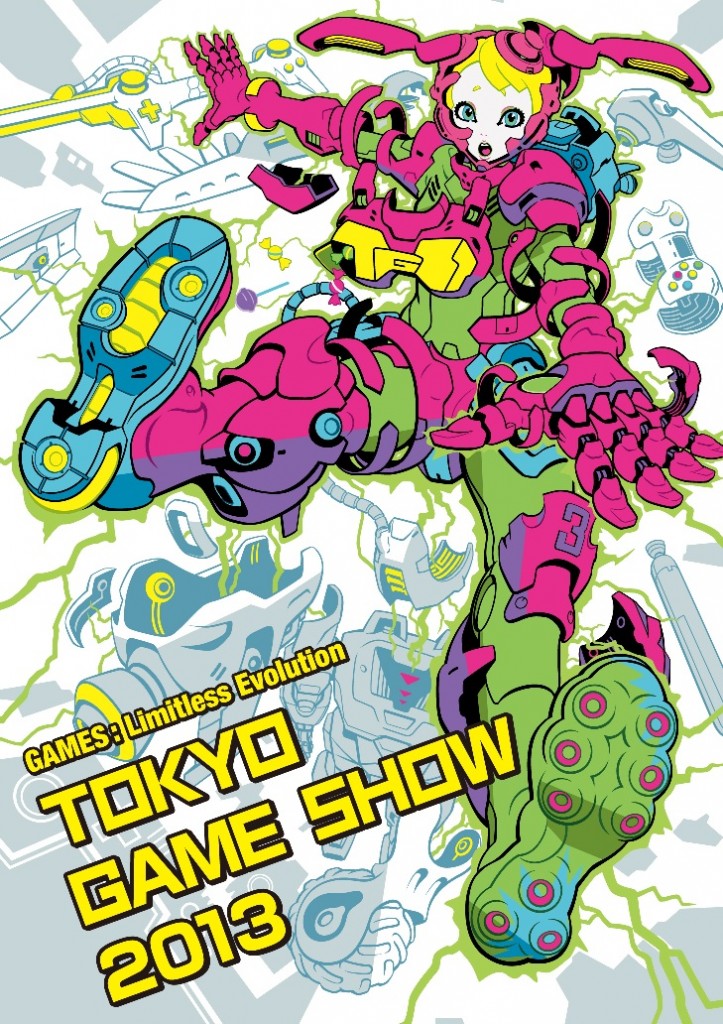 Tokyo Game Show has just released the main visual art for its upcoming annual event. Tokyo Game Show 2013 will have the theme of Limitless Evolution, in regards to the evolution of gaming.
The Tokyo Game Show 2013 poster can be seen above. It features Tokyo Game Show's mascot robotic girl named 'She' in an array of bright colours. The design for this year's poster was created by Ippei Gyoubu, the artist who has worked on Tokyo Game Show art since 2010.
So with the theme of 'Games: Limitless Evolution', it is sure to be a Tokyo Game Show all about the evolving games market. Tokyo Game Show 2013 will begin on September 19th to September 22nd.