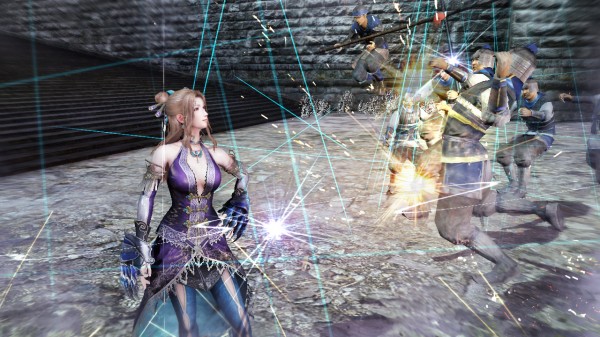 Today Tecmo Koei Europe had a bit of news to share for Dynasty Warriors 8 and alongside that bit of news comes a large helping of screenshots and character art for the game. Today it was announced that three new characters have been added to the Jin Kingdom in the form of Zhang Chunhua, Wen Yang and Jia Chong.
Zhang Chunhua is an intelligent woman who is the mother to both Sima Shi and Sima Zhao. She is well known for her fierce personality but also for her smile. Alongside her we have Wen Yang, a young brave warrior who has taken up arms in an effort to help his father. Finally there is Jia Chong, a man with great political skill who has dedicated his life to establishing a man of ability on the emperor's throne.
Besides this news the comapny also announced what Australians will be able to pick up if they pre-order DW8 from a number of retailers. Those who pre-order the game from EB Games or JB Hi-fi will receive a limited edition smartphone pouch which will feature one of four exclusive designs which focuses on a character from each of the four kingdoms. Also anyone who pre-orders the game will receive a free DLC pack that will provide Zhou Yu, Lu Xun, Cao Cao, Zhang Fei and Guan Yu their outfits from Dynasty Warriors 1 as well as outfits for Zhao Yun and Sun Shangxiang from Romance of the Three Kingdoms 12.