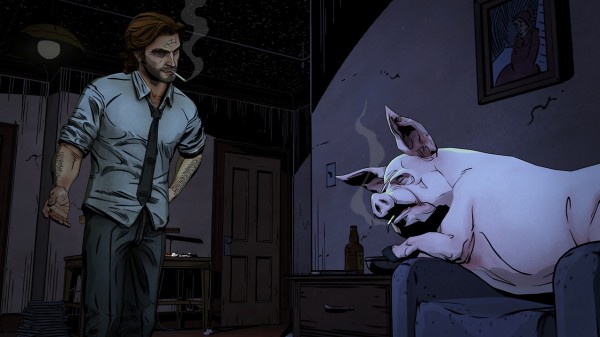 If you were to cook a pig that had a habit of smoking cigarettes, would the best cooking method be to smoke it? Moving on. Today Telltale Games released the first screenshots for their next game which is called The Wolf Among Us which is a new episodic series based off of the Fables graphic novels.
The storyline of The Wolf Among Us will be set prior to the events that occur in the first issue of the Fables comic book series, where players will play as Bigby Wolf, a man who is also known as The Big Band Wolf. Bigby is the sheriff of a hidden community in New York City where mythical creatures have been banished from fairy tails into the real world.
The screenshots can be seen below and at the moment The Wolf Among Us is set to be released sometime this summer for the PlayStation 3, Xbox 360, PC and Mac.