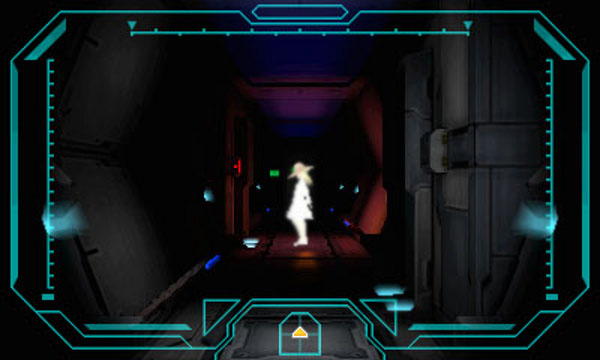 Today a release to the Nintendo 3DS has finally made the jump from Japan to Europe and North America from Level-5. Originally released in the GUILD02 collection, THE STARSHIP DAMREY is now available for American and European fans of Kazuya Asano and Takemaru Abiko or dark mysterious adventure games.
Placing the player in the shoes of one who awakes from a Cold Sleep capsule, the game builds immersion through a complete lack of tutorial or guide. Forcing the player to figure out everything alongside the character, the game is designed to get players to progress through their own desire to find out more and their own success at finding out what to do.
As an additional bonus to those players that have bought and played previous releases from the GUILD01 collection, players that have purchased LIBERATION MAIDEN, AERO PORTER, or CRIMSON SHROUD and has save data from any of them will be able to unlock an additional bonus scenario unlocked after completing the main journey.
Player interested in THE STARSHIP DAMREY can find it now on the European and North American Nintendo 3DS eShop for $7.99 (₤7.19).