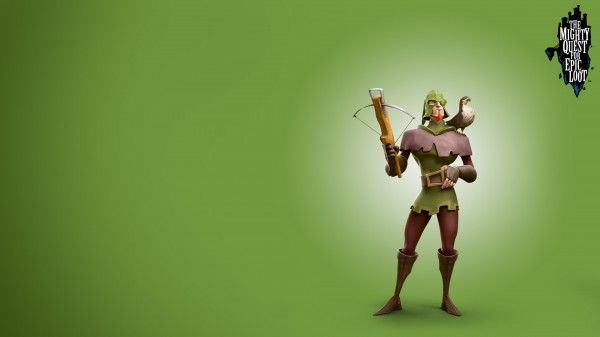 The humour-filled free-to-play PC title from Ubisoft, The Mighty Quest for Epic Loot, has received a new trailer dedicated to the Archer aka Blackeye Bowgart.
Developed by Ubisoft Montréal, The Mighty Quest for Epic Loot thrusts you into an outrageous medieval fantasy world called Opulencia where wealth, status and showboating are the name of the gam In this particular video, the Archer takes players through this land filled with crazy creatures and traps. You are able to see the Archer's defensive tactics and abilities such as the dodging backflip, as well as his offensive skills, the majority of which involve arrows, naturally. His taste for fancy clothes and outfits doesn't go unnoticed either, along with his "special bond with Chickens" (one can be seen perched on his shoulder above)
For future updates about the game and to register for the Closed Alpha, please visit the game's official website.